SOLID Tuckpointing Contractors Glenview & Surrounding Areas
Top Rated Tuckpointing & Masonry Contractors Glenview
SOLID Masonry Experts and Stoneworks is a professional masonry and tuckpointing Glenview company that has a reputation for having exceptional quality artistry. We service all of your masonry and tuckpointing needs from brickworks, masonry repair, restoration, stoneworks, chimney restoration, and window caulking. We care for every project with attention to detail, and we do things the right way and on time. We ensure our customers that we will provide them a home that is safe from any leaks, drafts, or any other weather conditions that your home may face. Our tuckpointing contractors Glenview have extensive experience and training to manage your tuckpointing projects. We established an impeccable reputation for providing the highest quality craftsmanship and service to our clients. We are committed to delivering high-quality work at reasonable prices because our goal is satisfied customers. With our masonry contractors Glenview and tuckpointing contractors Glenview, you can rest assured that your property is in safe hands.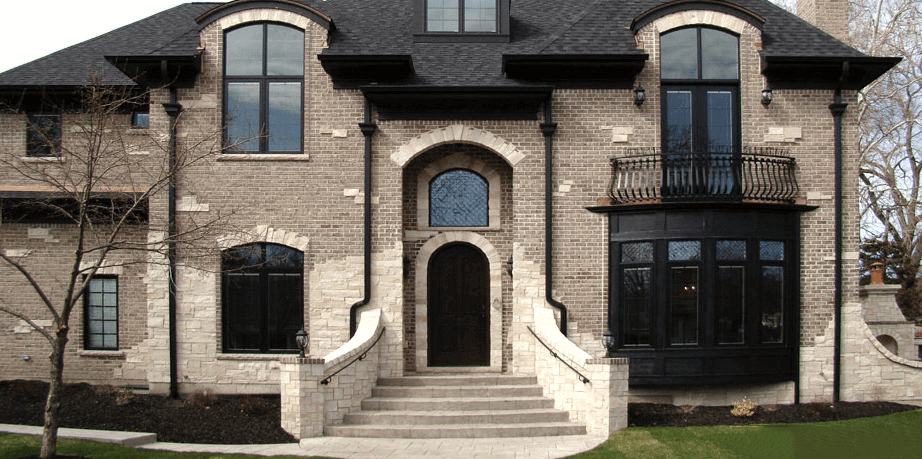 SOLID Masonry Experts Service List
Masonry Contractors Glenview & Tuckpointing Glenview
Why Choose Our Masonry & Tuckpointing Contractors Glenview for Your Next Masonry Restoration Project

Unbeatable Customer Service
We strive to meet the needs of the customer and take every step necessary from understanding the customer's problem, special needs as well as their budget. Our brick repair Glenview company & tuckpointing contractors Glenview were established in 2008, and we are always working hard to win more people over and be worthy of the continuing trust of our residential or commercial customers.

Many Years of Experience
In 2008, SOLID Masonry Experts & Stoneworks Glenview was established. We take every detail of masonry restoration and masonry repair seriously by using the best material available, making sure that you won't have to call us for the same repairs any time soon. Our years of experience gives us the knowledge to problem solve most masonry issues and install new and improved method to prevent common masonry mistakes.

It Starts with a Free Estimate
First, assess what the customer wants or needs to be done is an essential aspect of the business-customer relationship. Before we start a project, SOLID Masonry Experts & Stoneworks in Glenview conducts a careful examination of the project from top to bottom to allow us for a precise diagnosis and estimate. We always communicate with our customers to provide detailed information to prevent having problems that may incur along the way. We offer you the best and longest-lasting solution to most comfortably fit your budget.
SOLID Masonry Contractors Glenview Advantages Over Competition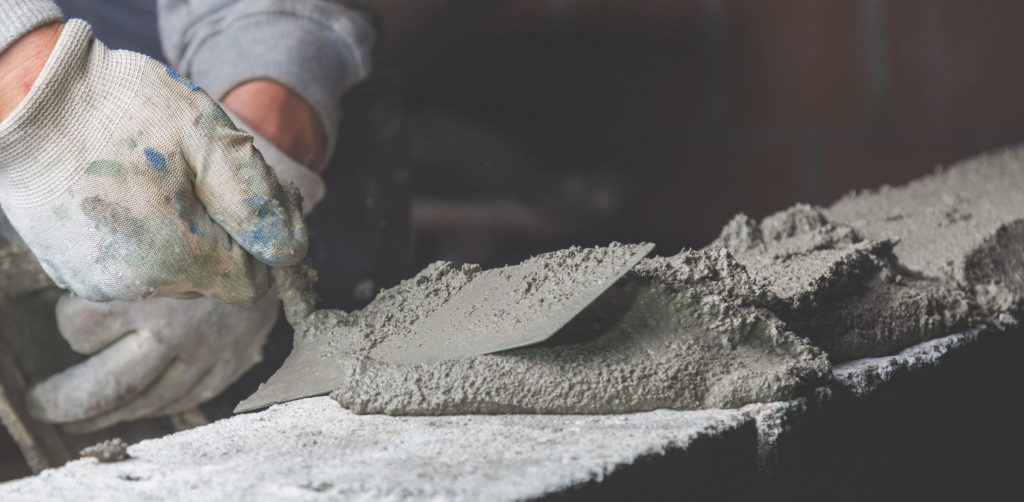 Are you looking for the masonry and tuckpointing contractors in Glenview that is right for you? No need to look further because our tuckpointing and masonry company is here for you. We are the experts that you can rely on and trust since we have been in the business for almost 20 years. With our years of experience, it allowed our tuckpointing and masonry contractors to gain the proper knowledge to provide you with the best masonry restoration and other services as well. We are one of the best companies in that area because we add personalization to every project that we do. Call us today!
What Our Clients Said About Our Masonry Contractors Glenview?
Our chimney is falling apart and is in dire need of a brick repair, which is why we contacted SOLID Masonry Experts to get the job done. Your masonry contractors in Glenview were very easy to communicate with, and they were able to provide us with an affordable quote. The work that your team has done to our home was more than what we expected. The chimney looks great and new!
Richard, Glenview
The brickwork on our front steps really needs work since it's falling apart. We wanted to hire masonry contractors in Glenview that we trusted, which is why we decided to hire SOLID Masonry Experts. My brother-in-law had their masonry restoration done by this company, and we like what we see in his home. The brick repair that they've done to our house is more than what we've expected! Thank you!
James, Glenview
Our masonry restoration in Glenview was a tricky job because of our house's structure. Luckily, these masonry contractors did a beautiful job. The work was done within the schedule, and they are quite affordable.
Joseph, Glenview
I have used this company's services in Glenview twice, and both of their work was invariably excellent. The price is always appropriate and the workers were really skilled and professional. If you need brickworks or tuckpointing Glenview, I highly recommend them!

Albert, Glenview
How Does The Work Process Look Like At Solid Masonry Glenview, IL

Step 1. Request A Quote
You can easily find the brickwork services you need for your brickwork with Solid Masonry Glenview expert masonry contractors. Request a quote or ask us a question. It would be our pleasure to assist you.

Step 2. Accept Our Offer
In our process of estimating, we explain every detail, and if you have further questions about your masonry or tuckpointing repair Glenview, we are here to help. Our goal is to make your acceptance of the quote easy.

Step 3. Work Together To Determine Details
We'll determine what construction work needs to be done after consulting with our masonry contractors and tuckpointing contractors Glenview. If you need masonry repair or restoration, we'll be able to advise you. Just let us know what you need.

Step 4. Take Delight With The Results
We can do any type of masonry repair Glenview you need, whether for tuckpointing, brick repair, or masonry repair. After we finish, you will simply be amazed by the results.
Our Promise and Values
We are a full-service masonry Contractors Glenview, providing quality masonry service to residential and commercial clients. We pride ourselves in maintaining constant communication with our customers, regarding their brick projects, to ensure the final product is exactly what you desire. We will make sure that your tuckpointing and other masonry projects are completed correctly, on time, and at a price you can afford.

Main Difference Between Masonry Restoration & Masonry Repair Glenview, IL
Masonry restoration typically requires more detailed and skilled work than common masonry repair in Glenview. This type of work is intended to restore the look and structure to a building's original form.
Masonry repairs are usually projects that are smaller in scale and do not address restoring a building's appearance. Just about every property owner will eventually require the professional services of masonry contractors in Glenview to initiate masonry repairs, but few will own a building long enough to need masonry restoration. Simple masonry repair is necessary at times to deal with inevitable damage from various causes.
However, masonry restoration in Glenview is only needed when the entirety of a building's masonry is to be replaced. It usually takes decades, and even centuries, to come to that. Common masonry repairs and tuckpointing in Glenview can extend the life of your building's masonry, so you may never have to go through a masonry restoration.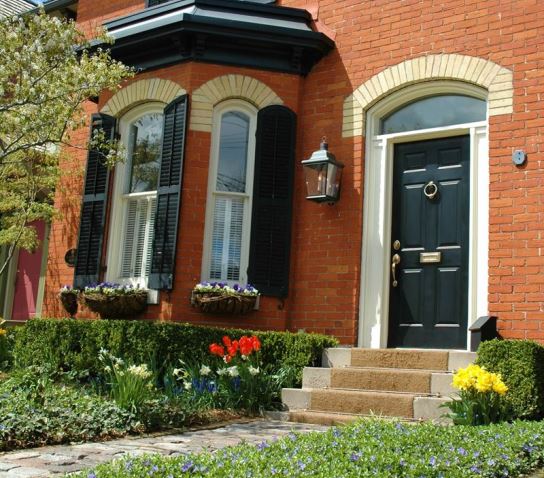 All About Tuckpointing Glenview, IL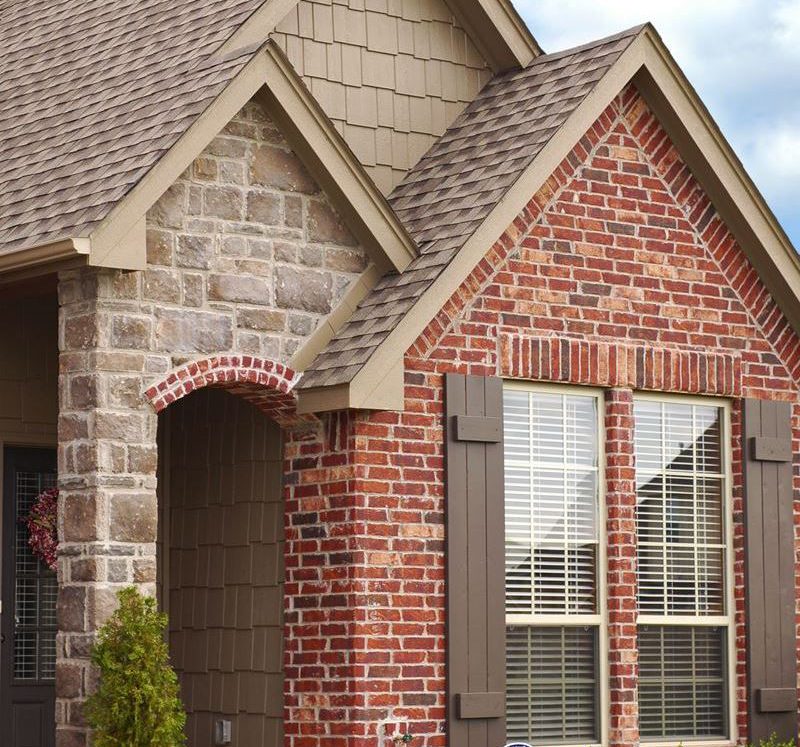 Most often, tuckpointing in Glenview is also known as repointing or brick pointing. The service is done to refinish or repair mortar joints where there is a narrow ridge of lime putty or fine lime mortar between the bricks or stones. Tuckpointing contractors in Glenview can give your building exterior a new look with a protective seal, but the main goal is aesthetic.
Tuckpointing can help to seal out moisture, strengthening the structural integrity of the building. Experienced masonry contractors in Glenview are necessary to properly perform a tuckpointing service so that you don't end up with moisture problems or damage to the walls and chimney.
When Do You Need Tuckpointing in Glenview?
Mortar tends to last 20 to 30 years without much maintenance. Solid Masonry & Tuckpointing in Glenview offers skilled masonry construction experts who can inspect your brickwork to determine if and when you might need tuckpointing. Proactively planning and budgeting for tuckpointing services is vital, even if you don't need it immediately.
Review Solid Masonry & Tuckpointing Contractors Glenview, IL
Solid Tuckpointing & Masonry Contractors has been impressing its customers with top quality tuckpointing and masonry services in Glenview for so many years. Our expert tuckpointing contractors and masonry contractors are well prepared to deliver top-quality results that our customers love. Our professional team is focused on going the extra mile to provide outstanding results. Our masonry restoration and masonry repair are recognized in Glenview, as we are quick, efficient, and always use the top quality materials to ensure that your brickworks will last for years to come. We invite you to check our customer reviews and ratings that all our users have provided us through the years. We are present in the most known digital platforms such as: Yelp, Facebook and Houzz. If you select our masonry and tuckpointing services in Glenview area, you can rest assured as we'll provide top-notch results that will surpass your expectations, as we are dedicated to keep improving even more for our customers.