SOLID Tuckpointing Contractors & Masonry Contractors
Business Hours:
Mon - Sat: 7AM - 6PM
Business name: SOLID Tuckpointing Contractors & Masonry Contractors
Address: 3014 Payne St, Evanston, IL 60201
Phone: (224) 296-8033
SOLID Tuckpointing Contractors Evanston & Surrounding Areas
Top Producing Tuckpointing & Masonry Contractors Evanston
SOLID Masonry Experts is the leading professional masonry and tuckpointing company with an impeccable reputation for providing outstanding quality by trusted masonry contractors in Evanston. We serve the community to bring you solutions for all your masonry and tuckpointing needs. From brickworks to masonry repair and restoration to stonework, chimney restoration, and window caulking, our experts are skilled and prepared for anything. We take care of every detail, doing everything with the right skill and on your schedule. We make your home safe and free of any leaks or drafts so it is ready to handle any weather conditions as they happen. Our tuckpointing contractors Evanston have vast experience and training so you can be confident in our ability to manage your tuckpointing project. Our reputation for providing the best quality workmanship and customer service has grown over the years. Our experts are committed to delivering top-quality masonry and tuckpointing work at very reasonable rates because our primary goal is your satisfaction. With our masonry contractors in Evanston, you can rest easy knowing your building is in the best hands.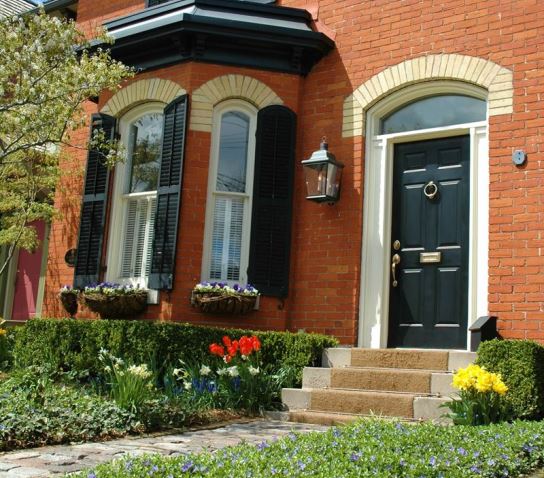 SOLID Masonry Experts
Masonry Contractors Evanston & Tuckpointing Evanston Available Services
Why Choose SOLID Masonry Experts for Your
for Your Next Masonry Restoration Need

Incredible Customer Service
Our masonry contractors in Evanston work hard to exceed the expectations of our customers and ensure that we understand the problem completely. We are here to listen to your specific requests and to pay careful attention to your budget. Our company for brick repair in Evanston was established in 2008, and through our hard work and dedication, we have grown to be the preeminent tuckpointing contractors Evanston as well. We have gained the trust of all our residential or commercial customers.

Over a Decade of Experience
In over 10 years of being a rising star and now the top tuckpointing and masonry contractors Evanston, SOLID Masonry Experts has gained the extensive experience needed to provide expert stone works. Every detail about masonry restoration and masonry repair is handled professionally by using the finest materials available to make sure you don't have to call us back for the same repairs any time soon. It is our years of experience that give us the skills to solve any masonry issue and avoid future problems.

Always a Free Estimate
Our job is to first assess what the need is and work with the customer to fix it the right way. As we consult with you, SOLID Masonry Experts not only creates a plan to work from but we also provide it to you in detail with a free accurate estimate. This way, you can feel confident with our masonry contractors Evanston without the worry of any surprises as we provide the best lasting solution that fits comfortably into your budget.
SOLID Tuckpointing Contractors Evanston Advantages Over Competition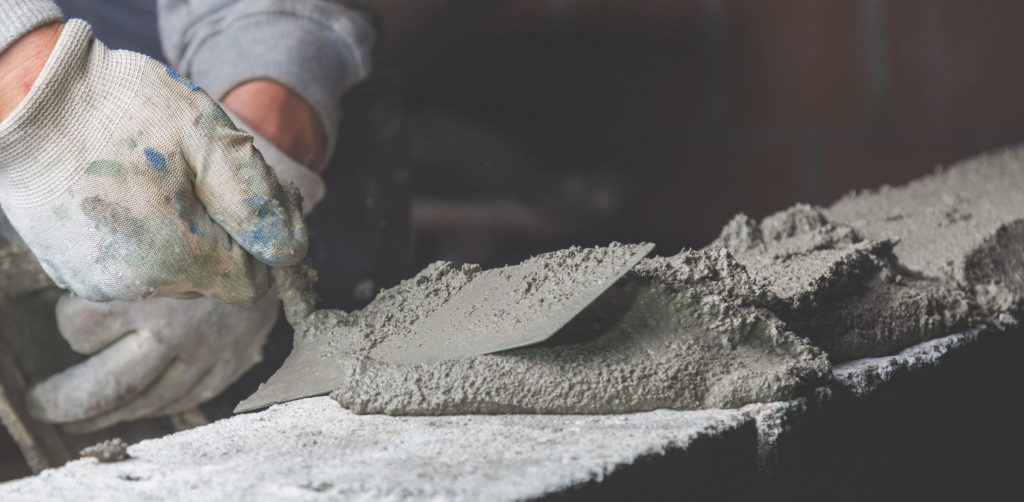 If you are looking for a reliable company that will handle your tuckpointing and masonry needs in Evanston, we are the ones that you can count on. Our company has been in business for almost 20 years, making sure that your building is sturdy and secure. Our masonry contractors and tuckpointing contractors have the latest knowledge and tools to provide the highest quality of service. We only use the highest quality of materials to make sure that your residential and commercial property is not only beautiful but will last for years. Give us a call today so that we can get started on your property!
Testimonials of SOLID Masonry Experts
& Tuckpointing Evanston
The tuckpointing contractors that we have hired in Evanston were really great to work with. They were able to finish my tuckpointing service within a day. SOLID Masonry Experts is a trustworthy and reliable company that you can count on to get the job done. The price was affordable at a high-quality service that they provided to my home. My brickworks had never looked this good! Thank you, guys!
Paul, Evanston IL
I have been to three different masonry companies in Evanston, and SOLID Masonry Experts is the only one that provided a cheap estimate. The masonry repair that your masonry contractors have done was excellent. My chimney was falling apart, and they were able to save it and turned into a look that's good as new. It was such a smooth process, and I am delighted with the results you've provided.
Jerilyn, Evanston IL
Before starting with the project, I spoke to their tuckpointing contractors in Evanston, and they advised me of the best alternatives. They were honest and informed me that only some of the bricks were cracked, which didn't require too much work. The brick repair was quick, and their services were affordable. I will surely hire them again!
Susan, Evanston IL
We were looking for masonry contractors Evanston, and my friend recommended me to this company. My masonry restoration project was done instantly, and it gave my entire building a new look! Definitely worth and I highly recommend them, too!

Matthew, Evanston IL
Our Promise and Our Values
SOLID Masonry Experts is a team of full-service masonry Contractors. We provide top-quality masonry services to both residential and commercial projects while taking pride in maintaining the highest level of communication with our customers. For any brick repair in Evanston, we work toward your goal so that the end result is exactly what you need. Our promise to you is that we make sure your tuckpointing and other masonry restoration projects in Evanston are completed professionally, promptly, and within your budget.

Review Our Tuckpointing & Masonry Contractors Evanston, IL
For many years we have been providing expert tuckpointing, masonry restoration, masonry repair, brickworks, brick repair, and other masonry services. SOLID Masonry Contractors Evanston guarantees expert craftsmanship on every job, no matter how big or small your project is. Our tuckpointing contractors Evanston receive extensive and continuous training in all aspects. We always aim to give our customers 100% satisfaction, and we proudly stand behind all of our work. Using the highest quality materials, we offer the best and longest-lasting solution for your brickwork to most comfortably fit your budget and ensure that it's in its best shape and will last for many years. Since we offer our services, we have received numerous reviews and ratings on our different pages. Call us! We encourage you to check out ratings and reviews on different trusted sites like Angie's List, Facebook, Yelp, and Houzz to know more about our services and work ethic.